Home » Information Literacy »
About the working group



The UKB/SHB Information Literacy working group deals with all aspects of information literacy. Through collaboration and open sharing of knowledge and teaching resources, the aim is to raise support for information literacy to a higher level throughout the country.
The working group is an amalgamation of several former working groups on information literacy, including 'Landelijk Overleg Onderwijs Wetenschappelijke Informatie ('Dutch association for teaching information literacy', LOOWI) of the Netherlands association of information professionals KNVI. The name LOOWI still exists, but the LOOWI forms part of the Information Literacy working group. There is more information on the LOOWI page.
The areas of focus are roughly as follows:
Quality and standardisation of the field of information literacy – examples include translating subject-related developments into actual teaching, didactics, assessments, and making the effectiveness of training courses quantifiable.
Sharing and developing teaching resources
Knowledge sharing (organising events) and communication via the website
Larger themes are dealt with as projects. Ongoing projects can be found at the bottom of this page.
Members
The Information Literacy working group consists of twelve members who work very closely together towards reaching its objectives. They are supported by representatives of all the libraries at Dutch institutes of higher education, who actively contribute to the working group and attend its meetings every two years. The core team consists of:
Marijke Mentink (SHB liaison – Van Hall Larenstein)
Marjolein Drent (UKB liaison – Universiteit Twente)
Harrie van der Meer (Voorzitter – Universiteit van Amsterdam/Hogeschool van Amsterdam)
Monique Schoutsen (Plaatsvervangend voorzitter – Radboud Universiteit)
Lieke Haverkort (Secretaris – Hogeschool Arnhem en Nijmegen)
Henrietta Hazen (Universiteit Maastricht)
Rogier van de Blaak (Vrije Universiteit Amsterdam)
Renee de Waal (Wageningen University & Research)
Yvonne Schuling/Monika Sieron (Hanzehogeschool)
Mariette Vissers (Avans Hogeschool)
Brenda Lems (Hogeschool Rotterdam)
Liaison SHB: Marijke Mentink (Van Hall Larenstein)
Voorzitter werkgroep: Harrie van der Meer (HvA)
Open learning is becoming increasingly important. This is especially the case now that online and digital lessons are the rule rather than the exception. It is particularly useful to have access to good-quality teaching resources, preferably ones that can be easily adapted.
In this project, information literacy teaching resources are shared openly on SURFsharekit and the Surf search portal, Edusources. The aim is to promote the sharing and reuse of resources and thereby improve its quality and, by extension, the quality of information literacy teaching; it will also make the process of providing training courses more efficient. An information literacy taxonomy has been developed based on a comparison of the most important IL frameworks, with a view to making the findability of resources as easy and efficient as possible.
Not all resources are automatically included. There are minimum requirements in relation to subject matter, didactics, presentation and language. The project group has developed an information literacy quality model for this.
There are many opportunities for using teaching resources in your own teaching. The Open Educational Practices serve as a guide for this. You can find them on the subject community page in the search portal. A number of useful teaching resources are also highlighted and explained on the same page.
The institutes taking part in the project are: Hanze University of Applied Sciences, Rotterdam University of Applied Sciences, Amsterdam University of Applied Sciences/University of Amsterdam, Radboud University, Maastricht University, Tilburg University, Eindhoven University of Technology, Vrije Universiteit Amsterdam, Van Hall Larenstein University of Applied Sciences, and Wageningen University & Research.
Documentation: Open Information Literacy Teaching project plan
More information: Harrie van der Meer (h.a.l.van.der.meer@hva.nl)
Producing good-quality exam questions takes a lot of time and expertise. So how useful would it be to be able to use each other's questions in a subject community?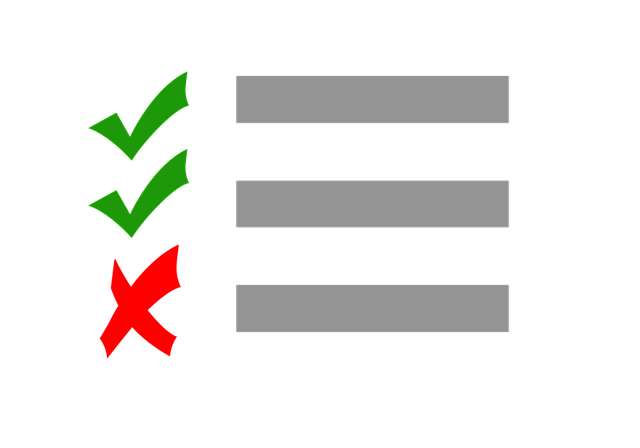 The Sharing Exam Questions project sees information literacy exam questions being shared at national level. The aim is to give a quality and efficiency boost to information literacy assessments (both formative and summative). Sharing exam questions will lead to an increase in supply, while the visibility of questions is expected to lead to greater attention to their composition and to a boost in the quality of the questions. Reusing each other's questions will also result in greater efficiency - after all, it will mean not having to reinvent the wheel.
The Remindo test platform has been selected for sharing questions. It will be very easy to import questions from other exam question databases or indeed to export them using Remindo.
An information literacy exam questions quality model has been developed for evaluating and selecting exam questions. The quality model is also a handy tool for reviewing exam questions that are not yet of the required standard.
Additional information
Scheduled availability of exam questions: june 2021
Find more information about planning and activities in the project plan. (Dutch)
Participants of this project:
Alie Mud (NHL Stenden Hogeschool)
Annemarie Laport (Saxion Hogeschool)
Brenda Lems (Hogeschool Rotterdam)
Dorien van Mulukom (Hanzehogeschool)
Mariëtte Vissers  (Avans Hogeschool)
Monique de Bont (TU Delft)
Rian Kriesels (VU Amsterdam)
Frea Haandrikman (vanaf febr. 2021 - Erasmus Universiteit Rotterdam)
Would you like to share your institute's exam questions? Or would you like more information? Brenda Lems: : b.y.lems@hr.nl
SURF will be rolling out a new service in late 2020. All education institutes in the Netherlands will then have the opportunity to award their students digital certificates in the form of edubadges. The students will be able to use them to show what skill or competency they have acquired.
The service follows a successful pilot in which sixteen education institutes took part. The WUR and VU libraries also collaborated in the pilot on the creation of the multi-institute Information Literacy Open Badges. This has produced a great deal of information.
In the Information Literacy Edubadges project, we wish to follow up on this pilot. The primary challenges during the project will be how to reach consensus on the learning objectives that are to be tested and how we can get assessment levels to the same level so that edubadges have the same value throughout the country.
We will be setting out the project in concrete terms in late 2020. If you are interested in joining, please let us know. Please contact: …..
The national results are included in this publication. More information about the Surf Edubadges service can be found at Surf.nl.
(Source: https://www.surf.nl/nieuws/surf-ontwikkelt-edubadges-tot-dienst)